New goals, new coach: sprinting to improvement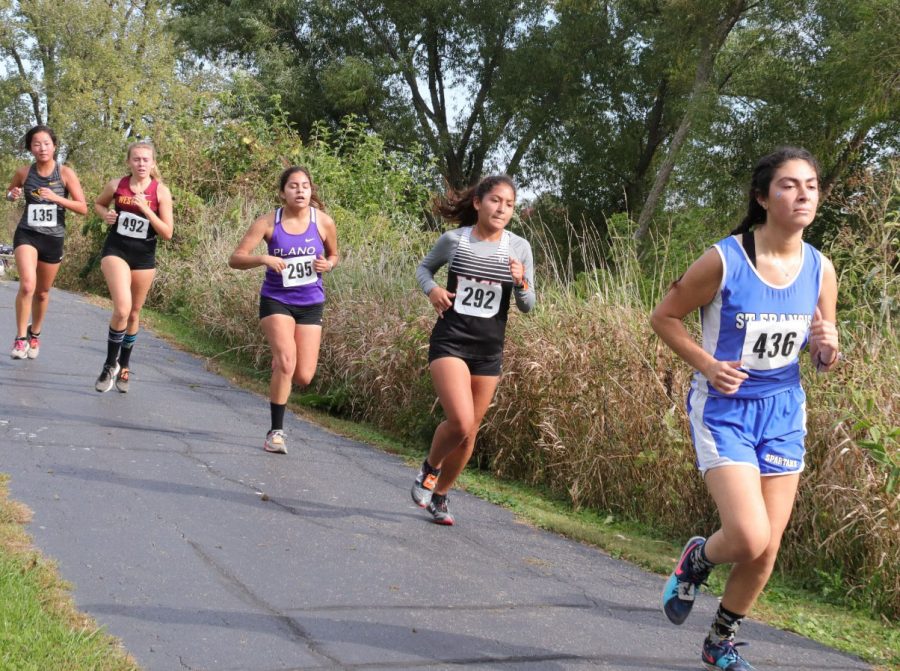 This year, the Girls Cross Country team is headed by a new coach, Marika Floros.
She said getting to know the sport, meets and practices as the most difficult part of coaching, but she said getting to know students as her favorite part of coaching the team.
Floros said her goal is to see the athletes succeed in breaking personal records and excel in sectionals this year.
A strategy Floros uses is to encourage the girls to do their best without pressure.
"We've had a lot of personal records; every race they are getting better and better," Floros said.
To improve the team's skills, they complete different running workouts to improve distance and endurance. Shorter runs have the purpose of improving speed.
The practices consist of "running six miles and miles repetition," Eugenia Amado said, a junior on the varsity team.
The team members are like a family, with tight bonds.
Captain Angela Mrksic, a senior, said, "Everyone is so close on the team. I can genuinely say that almost everyone on this team is one of my best friends. We are so close."
Mrksic said she feels a rush of adrenaline yet calm when she runs.
With a personal record of 22/17 (for a 5k race pace in relation to her whole career), she said she hopes to beat that by trusting the coach's training and through recovery.
When running cross country, "you can do anything and overcome obstacles," Mrksic said.
"When I finish [running], I feel very good about myself and accomplished," Co-captain Emma Wason, junior, said.
Wason has been on the team for two years and said she hopes to beat her personal record by working hard and hoping for the best.
She ran since sixth grade and credits her friend as the reason she joined the team. She described needing lots of effort and dedication to run cross country.
Junior Eugenia Amado joined the team this season. She said her mom inspired her to join the team.
"Other girls should join. It is the best experience I have ever had," Amado said.
About the Writer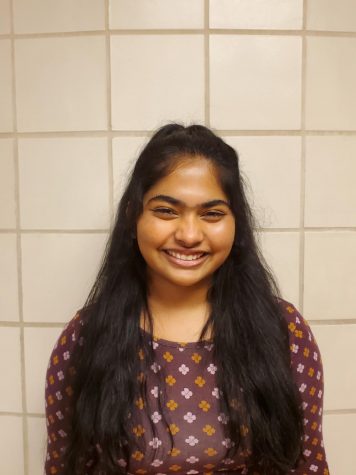 Ameera Haque, Staff Writer
The name's Haque, Ameera Haque. I'm a junior, and this is my first year in Journalism. You can usually find me in the library checking out the latest books,...