Madrigals voice holiday cheer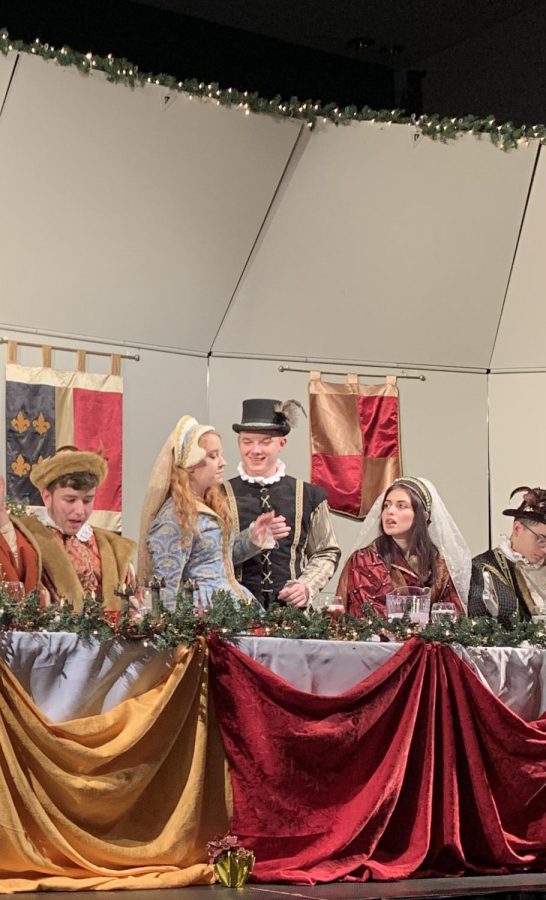 With the nights getting colder and the days approaching Christmas, there is nothing like listening to holiday songs to set the mood for December.
Madrigals is a Renaissance themed event that includes dinner or brunch (depending on the time of the event). It took place Dec. 7 and Dec. 8 in the auditorium with afternoon and evening shows.
Performers did an abbreviated version called Just Desserts that had fewer songs and a dessert after school on Friday.
Auditions occurred at the end of last year. There are three groups involved: Queen's Court, Knights Chorus, and Head Table Ensemble as well as jesters who comically entertained guests and flower crown wearing maidens who served meals and sang.
In October, the Head Table Ensemble embarked on a "retreat" where the members stayed in cabins in Western Illinois.
There, the males were revealed who their assigned wives would be for the show and had to plan a proposal to them in front of the whole group. Proposals consisted of crooning love songs to freestyle rapping.
Madrigal rehearsals were held at least once a week and became more frequent as the show dates approached. It consisted of warming up, sectionals (rehearsing with separate parts), and coming together as everyone rehearsed together.
The two-hour event of students dressed in traditional costumes and speaking as royalty can appear challenging. However, senior Joanna Angumei, who played a role in the Head Table Ensemble, said practicing is "super fun and laid back with everyone having a great time."
She said the Madrigal group attended clinics beforehand and received feedback about their performances from musical experts in order to further improve their technique.
The performance consisted of traditional songs performed at the event every year which performers have practices since summer and classic Christmas music.
Behind the scenes, junior Abdul Iscandari, Head Table Ensemble member, said, "Members get together outside of school. …There is also a CD recording of the songs and Friendsgiving (which took place over Thanksgiving break)."
About the Writer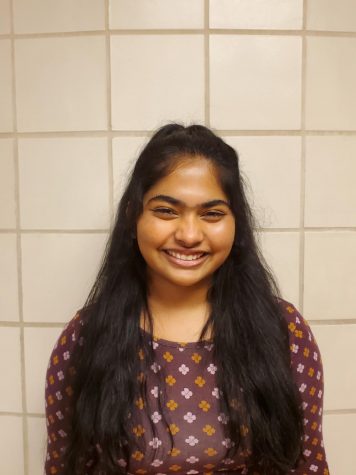 Ameera Haque, Staff Writer
Rapunzel. Literary Connoisseur. Nerd-in-Denial. I prefer just being called Ameera, though. I am a Senior at East and a Staff Writer for East Side news....