Seeking New Adventures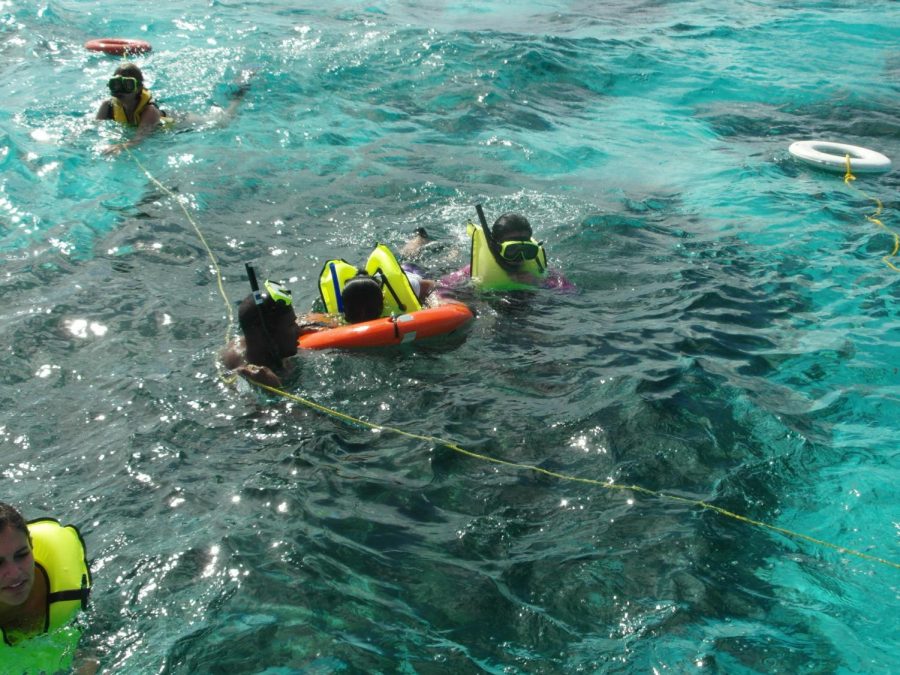 The Cayman Islands is a British Territory located in the Caribbean and a major attraction for tourists on cruises. These islands are abundant with clear blue water and utilized for adventure.
Entering George Town, Grand Cayman, a visitor may notice a frequent passing of award-winning beaches.
An adventure I recommend taking on is snorkeling and swimming with stingrays in a sandbar – a rare, tall hill of sand in the middle of a sea. It opens visitors up to a variety of beauty in the sea.
After opening eyes to the wonderful sea life, tourists can take a walk through the Cayman Islands National Museum, which explains the history of the territory.
Hungry?
The best place to eat, in my opinion, is Casanova Ristorante, a waterfront restaurant that serves an Italian and seafood cuisine.
If snorkeling and swimming isn't enough to please, take an underwater submarine tour. The tour explores the deep ends of underwater life with different species of fish, coral, and plants.
Overall, the Cayman Islands are a wonderful place to go for anyone who likes adventure, beaches, or food.