Pike's Peak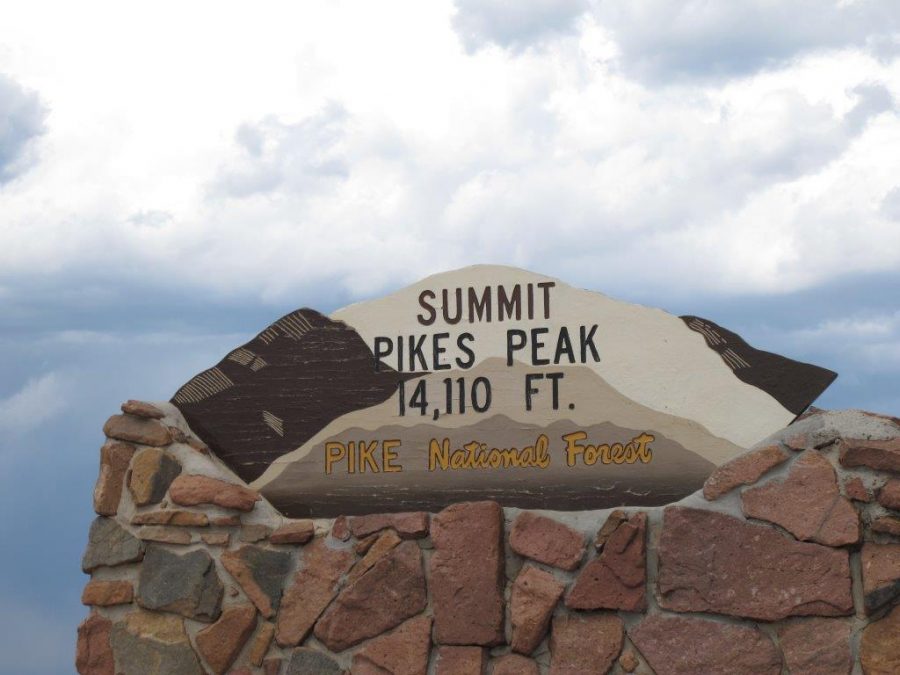 Pike's Peak is a sight to see – a mountaintop in central Colorado not too far from Denver.
Despite the cold climate and snow caps, the place is frequently visited by anyone interested in catching the jaw dropping views.
Listed as one of the top 100 highest elevated places in the USA, Pike's Peak is 14,115 feet above sea level.
A common method of transportation to reach the top of the mountain is by train. The newly named Broadmoor Railroad has been thriving since 1889 and widely heralded as an option for viewing the ride up to the peak at many different heights.
Pikes Peak Summit House, a restaurant at the top, is famous for its doughnuts.
On our visit to the mountaintop, my family and I bought doughnuts from the Summit House and enjoyed them while looking at the mountain backdrop under the sunset.
While driving back down the mountain, a thunderstorm rolled in. We stopped to watch the lightning flash over the skies of Colorado.
To this day, my family collectively agrees that Pike's Peak is our favorite place we have ever visited.
About the Writer
Matthew Manzella, Staff Writer
This is my first year in journalism. I am a sophomore and play varsity soccer at Plainfield East. I enjoy being outside, running, hanging out with friends...