Girls Golf Spotlight -Julia Nawa
Julia Nawa
Which was your favorite year in Girls Golf?
I liked junior year the best because junior year itself was stressful and golf made it more fun. It was like a getaway.
What made you join Girls Golf?
I had a couple of friends who did it, and they encouraged me to try it too.
What are your strengths/what are you best at in golf?
I'm best at hitting with my iron.
Do you plan on continuing your golf career in college?
I plan on playing golf outside of college. It will be more of a hobby.
Who is your favorite golf player?
Tiger Woods. He is fun to watch and has been playing for a long time.
What has been your biggest accomplishment in golf?
I've won a ribbon for JV sophomore year, which was fun because I was definitely struggling in the beginning.
How will you make this year different than last year?
Since I'm a senior, I kind of have to be more of a leader, especially to the newer members.
How has golf impacted you?
Because it's a smaller team, everybody gets to know each other, and we're all really good friends.
Do you have any advice for people interested in joining?
Even though there will be times where it'll be frustrating, you'll have your good and bad days, but you just have to stick with it.
What is the most challenging aspect of golf?
The mental aspect of it. You're kind of playing by yourself, so the way you perform is up to you.
How do you develop your golf skills outside of school?
Going to the driving range, a lot of people tend to go there to practice.
How is golf different from other sports?
It is an independent sport. Even though you're part of a team, it's really about your score and how you play.
About the Writer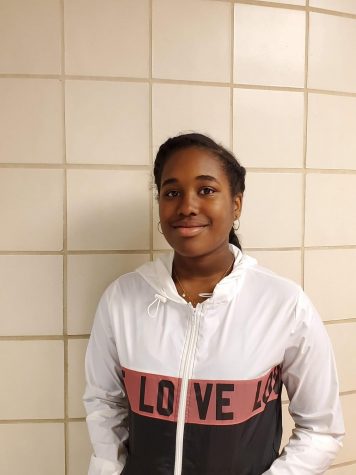 Amaris Lee, Staff Writer
I am a senior at Plainfield East High School and a staff writer for East Side News.

My favorite hobbies are writing, drawing, and hanging around my...