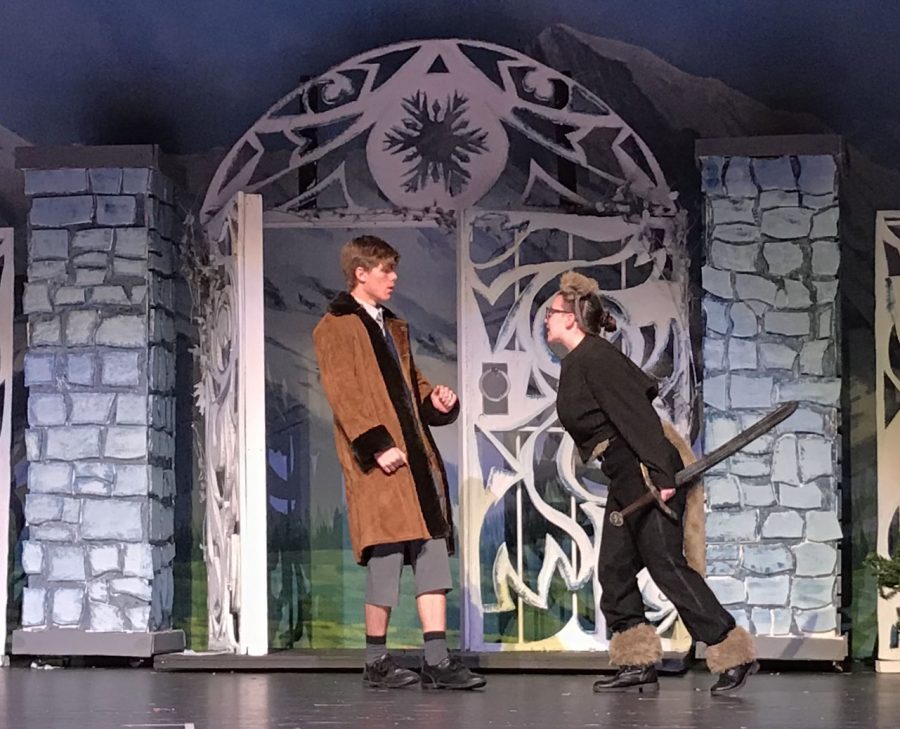 This fall Narnia was brought to the stage of Plainfield East High School.
The Lion, The Witch, and The Wardrobe is a fantasy world full of magical creatures and evil beings. As animals prance about the stage, the actors of PEHS brought to life a story of discovery, battle, and redemption.
Prior to the performances from Nov. 14 through Nov. 17, cast members said they were excited for the show. The show consisted of two acts that lasted around 45 minutes each.
"I'm excited about honestly just the performance itself," Brooke DuFresne, a senior who played the role of the centaur, said.
"[This play] is my last one here, which is kinda hard to think about, but I want to make it a good one. I want to make it the best thing I've performed so far," DuFresne said.
"Costumes, sets, lights: it's just so cool to see it all come together," Megan Beu, a senior who played Mrs. Beaver, said. Mrs. Beaver is a motherly character who welcomes and cares for the four main characters for a short period of time.
Just like the book and movie of the same title, Narnia is a story about four children who venture through an unknown land after stepping into an old wardrobe. There, they learn of a prophecy and meet a great lion known as Aslan who will help them defeat the evil witch and bring peace to the kingdom.
The actor who plays Aslan, Alex Black, said he loves his role.
"I am Aslan; the great lion, ruler of Narnia, and Jesus himself," Black said.
Aslan is the rightful ruler of the kingdom of Narnia and is often a symbolic representation of Jesus from The Holy Bible. His presence helps the other animals thrive and the world around him blossom.
Black said, "[When preparing for my role] I think: 'What would Jesus do?'"
The actors in the production became involved in theater in different ways, but they say they love it equally.
"I wanted something to do that's fun where I can like meet people," Beu said, "and I just tried out in sixth grade and have [been in theater] ever since."
DuFresne said, "I kind of always wanted to do the musical. I wasn't really much of a fan of the whole play thing until I really enjoyed being in cast and was like 'Yeah, I'll do it next year,' and I kept it up."
Being a part of theater can often be time consuming since the cast and crew members spend hours after school every day rehearsing and getting ready for the production. Doing the scenes over and over can become tiring, so naturally the actors choose favorite scenes of theirs.
"I like my death scene," Black said. "The Aslan death scene. Because I honestly think it's really coming together. It's very dramatic and climatic, and all the actors in it have been doing very well."
"The one when all the kids come to the beaver's house," Beu said of her favorite scene, "because a lot of my really good friends are the kids. It's just really fun to be on stage and to act with them."
A lot goes on behind the scenes of Plainfield East High's production. From the actor's reading lines to the crew members building sets, backstage is a sort of Narnia all on its own.
"I think this play has a special place in a lot of people's hearts," Black said.
Another movie from many Bengal childhoods will soon be performed as a musical this spring: Beauty and the Beast.
About the Writer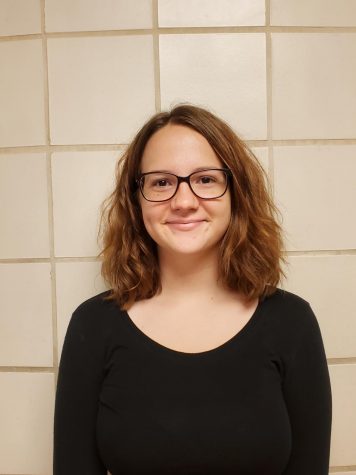 Amber Speer, Staff Writer
I'm a senior staff writer. I joined journalism this year because after high school I'm headed off the be a journalist for the Navy! Right now, I'm in tech...