Win after win, the PEHS chess team has been quickly advancing towards their opponents and pushing for checkmate. Just like every club activity,...
Meet Music, a teenager on the autism spectrum. Like many autistic people she is nonverbal, experiences meltdowns, and adheres to a strict schedule...
While the experience of performing arts at Plainfield East may not be the same as before the pandemic struck, the play and musical companies persist.  The junior/senior musical,...
In the summer of 2020, COVID-19 cases soared, forcing people across the United States into their homes - all while holding out hope for a vaccine.  With vaccines now being...
March 16 marks one year since the beginning of the school shutdowns in Illinois, and one cannot simply walk away from the death the world has...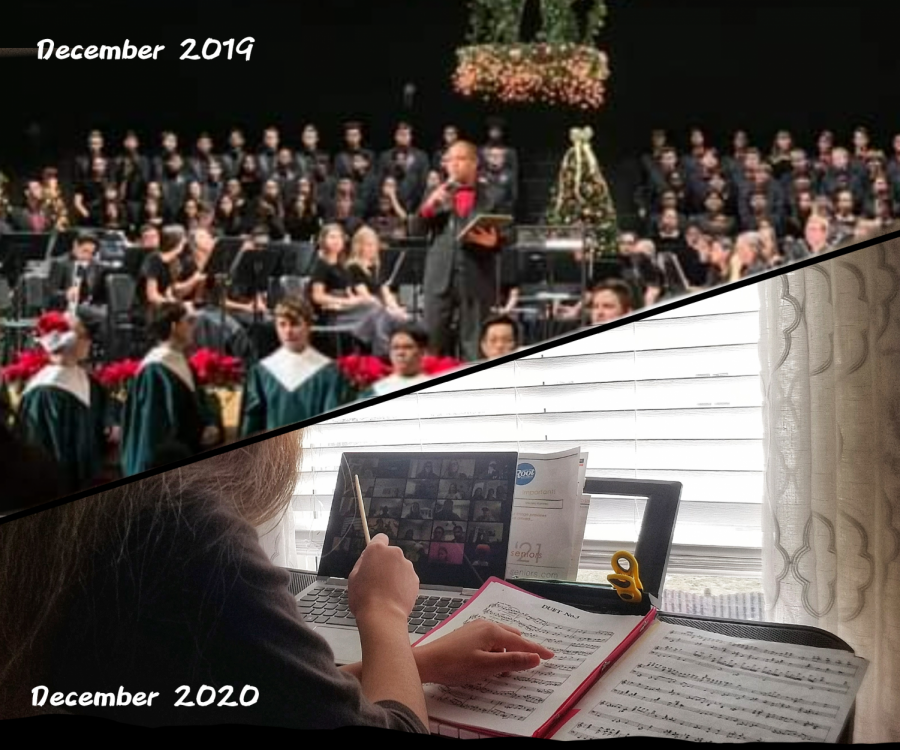 East Side News investigates how daily life during the pandemic has changed not only for students, but staff as well. The writers and editors...