E-learning affects mental health; social work changes with pandemic format
With the pandemic, life has drastically changed, and education has a lot to show for it. E-learning has become the new norm in District 202. 
E-learning may affect the physical space where students learn as well as their mental state. Attending a class via Zoom does not allow the same type of social interaction found in a classroom.
East Social Worker Erika Bibian said, "E-learning takes away the aspect of social connection… It is difficult to gain that social connection with each other because we are [not] in person." 
Since e-learning is different from in-classroom learning, district officials provided students with virtual access to resources for mental health. District officials also continue to provide information and resources related to mental-health.
This year, East offers Social Emotional Learning (SEL) and Wednesday Wellness videos in an electronic folder of resources and information that pertain to specific grades. The folder is available to students through Google Classroom. Inside, there is information about self care, grounding techniques, and mindfulness complete with questions students can self reflect on.
"SEL has goals and benchmarks that… aim to give [high school students] the  [social] skills needed post high school," Bibian said.
There are also programs that are presented to the staff about mental health, such as the suicide presentation that taught the staff to recognize the suicidal risks in children.
"There's a suicide prevention presentation to all staff; our social workers give it. Usually right when school starts, we try to get it done," Assistant Principal Heather Boswell said. 
For those seeking extra support, the district offers therapy services with Hartgrove Behavioral Health.
"Hartgrove Behavioral Health. We – our district has a partnership with them and that's throughout the district and all of our schools. .. [Affiliates of Hartgrove] do come in [on the campus]  and provide therapy during the school day to students and families that qualify and seek out support,"  Boswell said.
Students can also reach out to social workers through a link, https://sites.google.com/psd202.org/pehssocialworkpage/home, where they can schedule a virtual meeting over Zoom with a social worker. Emails of the social workers can be found on the school page, and the link may be on Google Classrooms.
Parents and teachers are advised by Bibian to communicate and check up on their students. 
"Continue to encourage and give them [students] a safe space to talk to parents or teachers.  [Students should] make sure the lines of communication are open, and [the parents or teachers make sure] that the student feels comfortable," social worker Rebekah Grimes said.
Lastly, Grimes offers tips to students who are struggling with their mental health.
"Know it's okay to ask for help, and you're gonna be better because of it… Be OK with not being OK," Grimes said.
Leave a Comment
About the Writer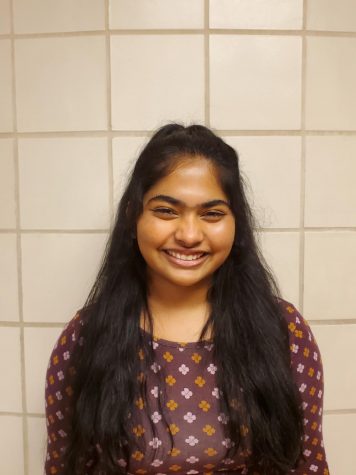 Ameera Haque, Staff Writer
Rapunzel. Literary Connoisseur. Nerd-in-Denial. I prefer just being called Ameera, though. I am a Senior at East and a Staff Writer for East Side news....