Lord Huron serenades with soulful melodies, eerie undertones
A sweet serenade of a guitar may stand as the purest way to one's heart in Lord Huron's second studio album titled "Strange Trails." 
Huron offers a deep introspection to the past, cultivated through the soft swells and rescinding moments amid catchy beats and powerful lyrics. 
The first song in the album softly introduces the overall mood. 
A careful guitar tone carries through the extension of a comparison of "Love Like Ghosts" with lyrics "I know that love is like ghosts / Oh and the moonlight baby shows you what's real / There ain't a language for the things I feel / And if I can't have you then no one ever will."
Lord Huron easily leaves one's heart seemingly in the hands of an unknown voice.
Listening to "Strange Trails" feels like walking through an endless forest, winding through paths, twists, and turns, contemplating a lost love as the sun sets, bitterly alone but wholly found at the same time. 
"Meet Me in the Woods" continues the theme of darkness and traversing through the landscapes and forests of one's mind persisting in the album. 
An upbeat melody accompanies some of the darkest lyrics such as "Follow me into the endless night / I can bring your fears to life / Show me yours and I'll show you mine" which bring a harsh juxtaposition to the carefree tune. 
It is almost laughable how easily Lord Huron gives tear-jerking lines in the middle of a jovial harmony. 
The final song (and one of the band's most well known) "The Night We Met" has solemn lyrics and a melancholic melody. 
The words "I had all and then most of you / Some and now none of you… / Haunted by the ghost of you / Take me back to the night we met" create a haunting backdrop for the album's close. 
Lord Huron takes the fear, the desire, and the chilling feeling of love and experience and effortlessly culminates it into a singular being, creating a finite space for the ghosts of a past life or experience to dwell. 
Artists who create feelings prove talented. 
But artists with the capacity to reveal emotion from the past and cultivate an inner reflection on that past make hearts and minds alike stir within the passion of a moment. 
They possess the true power of the craft.
Leave a Comment
About the Photographer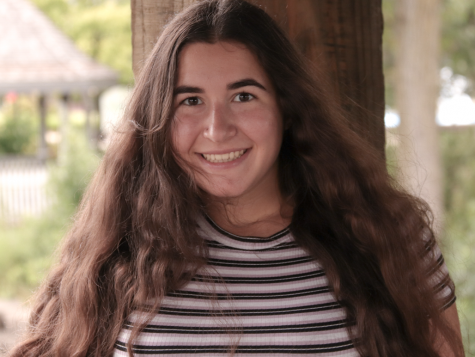 Laine Cibulskis, Editor-in-chief
Writing is one of my many passions. I'm a senior this year, and this is my second year as the Editor-in-chief of East Side News. I love exploring the happenings...