Football builds community,
After the fall 2020 season, and a spring season affected by COVID-19 restrictions, Bengal Football is now back in full force, and members of the team and head varsity Coach Brad Kunz said they are working for success both on and off the field.
"I think our top goal is to win state, but obviously we want to win conference, go undefeated in conference play; we want to compete at our whole schedule," Dominic McDonough, senior, outside linebacker, and one of the team's captains said.
Kunz said, "… I want our guys doing a great job of helping build good school culture. We have a good group of players and every once in a while football players get a bad rap because of maybe one or two kids. But we're committed to being a football family that represents our school well."
Family and dedication are core elements to PEHS Football, according to McDonough and other members of the team.
"We're just a bunch of guys from different areas coming together. We're a family," McDonough said.
Senior Payton Robinson said, "We have a lot of dedication off the field as well. We have a group chat and we always talk in it, [we] try and motivate each other." 
Kunz appreciates the diversity of East football and team collaboration.
Kunz said, "We have a great group that gets along well. They've worked really hard together. It's a mix of guys that have been here, playing football their whole life, and guys that are new and moved in, working together and building a family."
Team practices consist of meeting for approximately an hour, and practice for two hours. Practices run Monday through Thursday, with games on Friday and meetings and workouts on Saturday. Sometimes the team focuses on skill building to start practice, then they break into groups, run through plays, and work on correcting logistic issues.
McDonough said, "[We're] competing against each other, making ourselves get better, just every day putting that work in against each other. Our receivers especially are very talented. So as a linebacker, and as our secondary, we're obviously getting way better than any other team because of all the talent we have."
Jacob Selof, senior, said, "We have our upperclassmen leading and then [underclassmen] listening. It all translates onto the field."
The team is "getting back to almost a little sense of normalcy. Not having to wear masks during the game, and getting to get into the weight room and lift… Being back in the fall instead of the spring is another great thing… It feels new again," Kunz said.
McDonough said, "I think some of us were heartbroken by the news of last fall… Now we're there where we should have been last fall. We're feeling good, we're rolling, we're there. We're where we need to be."
According to Michael Morgan, senior, the team's greatest strength is "our coaches. They're all intelligent. They all know what they're doing, and they all have good coaching styles."
Kunz describes his mindset during the game as "the calm during the storm. I always want to be even-keeled. I'm not looking to yell at the refs or the players. We're trying to have fun and keep everyone composed, and, as the leader, I have to be the most composed person there is. If nothing else, to give our kids hope that things are going to be alright, and we can keep pushing forward and doing great things."
Players also noted concentration during games.
Morgan said, "Once that ball is kicked, then I'm locked in."
"My mind is blank. There's a lot of things running through my head, but I don't really process them. I'm focused on what I need to do, when I need to do it, and that's really the only thing. I focus on my job, doing what I have to do to help our team win," McDonough said.
But besides the games, the Friday night lights, and the fans, players have a connection to the sport besides what just scratches the surface.
Morgan said, "It's more than just football."
"Football has been there all my life…  All my closest friends are from sports and football. Football has taught me so many lessons over the years, and the family part is the one where it really got me," McDonough said.
The team dynamics are unified.
Kunz said, "They have each other's back in the classroom, in the hallways, and on the field. They're working hard not just for themselves but also for their teammates. I think the biggest thing is they're unified as a group, and they want to work together and work for each other, not just for themselves. It speaks volumes about them."
Players also note how the "student" part of being a student athlete must come first.
"All of us are focused on football, focused on our goals on the field, but off the field we still have to pick it up, still have to put our time in and get our grades up… If football doesn't work, school has to work for us," McDonough said.
Selof said, "We do a lot of work in class… You have to learn time management."
On the field, Robinson said "You're always competing against yourself to get better… It helps you learn discipline."
"Once we're on the field together, we're a family. Nothing's breaking us apart," McDonough said.
Morgan said, "We've got a lot of kids just trying to prove people wrong about East."
Above all, Kunz said, "It's best to be a Bengal. This is a great place to be and I love it a lot. We're fortunate to have a really good athletic department with a lot of good coaches and good athletes, and not only good athletes but good people."
Football plays Sept. 24 for the homecoming game against Joliet Central at home, and the theme is "Orange Out." 
Leave a Comment
About the Contributors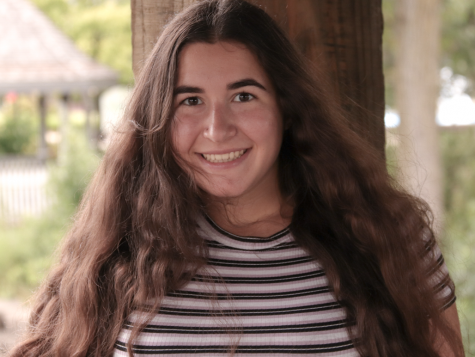 Laine Cibulskis, Editor-in-chief
Writing is one of my many passions. I'm a senior this year, and this is my second year as the Editor-in-chief of East Side News. I love exploring the happenings...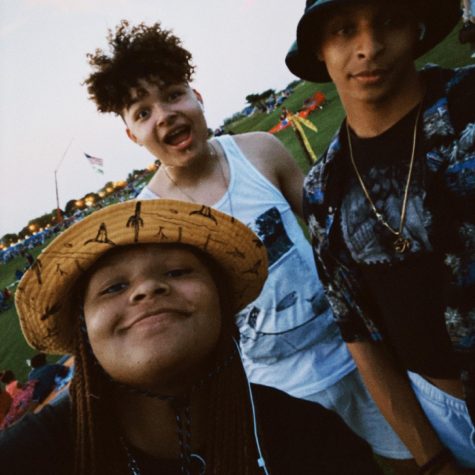 Rayne Branch, Sports Editor
Ayo! My name's Rayne "Rain" Branch, senior, Sports Editor.

I love to edit, make lil films, skateboard, and I love meeting new people. This is my 4th...