NEWS: LASO embraces new ideas and opportunities
Many new clubs at Plainfield East High School have been undergoing new developments this year in order to incorporate a wider array of the student body to create a haven after school for students to be who they are. The Latin American Student Organization, more commonly known as LASO is undergoing new changes this year to make it a more hands-on and student lead environment.
New club sponsor Kady Fairfield explains the purpose of her club: "Cultural enrichment and celebration. I want members to cultivate pride in their identities, and to learn in the process." In the club's recent years, LASO has partnered with organizations such as the Pulsera Project in order to raise money for Central American artists through the sale of colorful hand-woven bracelets.
This year, LASO is focusing on helping students reconnect and educate themselves on their Latin heritage while also taking part in projects, and in the future, field trips.
"The importance of LASO is to bring up the culture within the Plainfield East High community, to show how a minority group can have an impact on such a wide span of people of different cultures. We want to share who we are with the school," said LASO member Marcos Barrera, junior.
LASO has been seen incorporating themselves within the school's environment, such as making displays to further express what the club stands for. They also collaborated with our very own Black Student Association for a potluck.
"The club has been really important for me in teaching me how to inform others on different issues while also making others feel included. We've seen a major change in the community throughout the past few years since when I was a freshman. This year we can really see where we can do more of a fun type of thing, and I know the sponsors have a lot to do with it. This year is a little more personal and the students as a whole just really come together well and we all know what we are looking for in the club," said LASO leader Aylin Salgado, senior.
Seeing as the community of students created through LASO has grown substantially over the course of the last year, LASO strives to make great changes this year in making the club more fun and accessible for all. With having members make announcements and putting up posters, LASO has been able to spread the word, garnering more attention. And are meeting on Mondays after school in room 412.
Leave a Comment
About the Contributor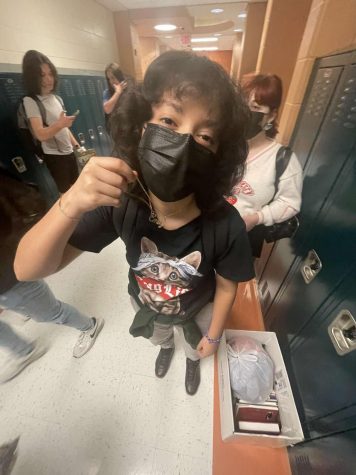 Emily Mendez, Staff Writer
Hello, my name is Emily Mendez. I'm a junior and this is my 3rd year in journalism. I enjoy reading, writing, and surprise surprise journalism. I love...