REVIEW: Terrifying debut hits Netflix
Guillermo Del Toro debuts eight terrifying episodes in his new Netflix anthology, Cabinet of Curiosities, with each scarier than the next. 
With Del Toro having contributed to the creation of some of the most terrifying creatures of this generation and tagging along on some of the most infamous horror and sci-fi classics, including the award-winning film Shape of Water, Pan's Labyrinth as well as the chilling horror indie, Don't Be Afraid of the Dark, he soon became a hit amongst with horror fans. 
Every episode is completely unique with different characters and amazing storylines ranging from a good ol' ghost story to just pure horror.
Unlike the latest horror shows, this one keeps it simple, and the acting was beyond my expectations. With so many different writers contributing to each episode, the scripts are legendary. 
I haven't seen a series like this in quite some time. Perhaps this show is tomorrow's Twilight Zone. 
The opening of each episode is reminiscent of Rod Serling and Alfred Hitchcock, with Del Toro presenting each episode as if it were a cursed object, by opening both the doors and drawers of a tall cabinet. 
Among Del Toro's cabinet are some of the most cutting-edge talents in horror, such as Jennifer Kent from Babadook, Ana Lily Amirpour from A Girl Walks Home Alone at Night and David Prior from The Empty Man. However, each story remains rooted in Del Toro's signature style of dark fairy tales packed with horrifying effects and sinister takes on morality.
However, I have to say that my favorite story is the final episode, "The Murmuring," which was written and directed by Jennifer Kent.
A fusion of visual inspiration from Alfred Hitchcock's The Birds and the atmosphere of The Turn of the Screw, the short creates one of the greatest ghost stories ever told.
I was extremely excited about the episode as it included Andrew Lincoln from The Walking Dead, so I was expecting some authentically scary moments  It does deliver a few genuine scares achieved through editing rather than special effects, but it is a wonderfully crafted piece that captures the essence of Cabinet of Curiosities, which offers filmmakers the opportunity to tell their own stories to horror audiences around the globe through one of the masters in the field. 
With his work, Del Toro has been a pioneer of the horror genre, which is why I am confident that horror is in good hands.
Leave a Comment
About the Contributor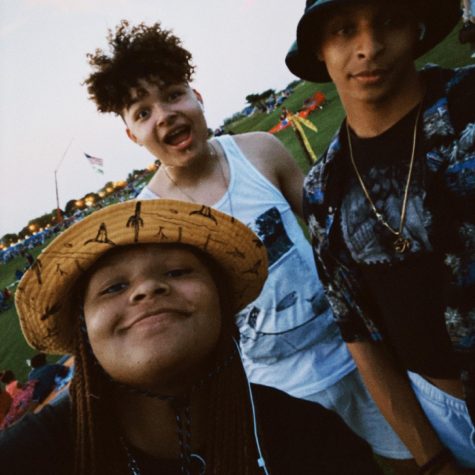 Rayne Branch, Sports Editor
Ayo! My name's Rayne "Rain" Branch, senior, Sports Editor.

I love to edit, make lil films, skateboard, and I love meeting new people. This is my 4th...