NEWS: Fall play sets stage for all ages
Get ready for "James and The Giant Peach," an all new play coming to PEHS, featuring a colorful cast of insects, and the beautiful New York City.
The play follows a young orphan boy James and his adventures involving a Giant Peach and his bug friends across the sea.
Jenna Jeffirs, the director, describes the play as unlike anything East has ever staged before because it is geared towards a much more youthful audience. "The show is appealing to children, which can be difficult for some high school actors, but we're doing extremely well," Jeffirs said.
Senior Myles Dunn portraying "The Old Green Grasshopper" says community plays a huge role in the play.
"This is the best community I've ever been a part of", Dunn said
Nevertheless, even in theater, actors can experience stage fright and are not always at their best.
Ashanti Murillo, who performs as James himself, said, "The play is one that everyone can be a part of, and one that everyone can learn from. I'm so honored to be involved in it."
One of the most exciting aspects of the play is watching the actors grow from the nerves of auditions to expressing themselves smoothly on stage.
"Our kids are very confident, but we have them read their lines loudly so you can hear them across the hall, which helps with volume," said Jeffirs.
Aside from high performance, Jeffirs highlighted the importance of having fun.
"We had a pajama day one Saturday and shared a lot of laughs with the cast. Saturday rehearsals are always a lot of fun,"Jeffirs said.
Getting into character and remembering lines can be challenging for some actors, but they aren't letting that stop them from supporting their peers.
"Everyone is encouraging you; no one talks negatively about you," Myles Dunn says about rehearsals. "Every single day I look forward to it," said Dunn.
The cast members are looking forward to entertaining the audience and putting on the best show they can.
Murillo said, "I hope people, whether adults or children, will really enjoy this show."
There will be many set changes and an entire section devoted to New York City. Actors are optimistic that all ages will enjoy this production. For some seniors, their last show is a tearful goodbye.
Dunn said, "As a senior, this play will be our last one in our high school career. Having the opportunity to have a part, and guide the freshman, sophomores, and juniors is by far one of the greatest experiences of my life."
Jeffirs described how she aims to appeal to kids, engage people of all ages, and perhaps inspire a love for the arts.
Jeffirs said, "Considering our characters are bugs, it is so clever to see them blossom into their roles and put on such a great show. Just seeing them try new things makes my day."
Jeffirs also mentions the importance of adapting the classic tale for a new generation.
As the show moves closer to the premiere date, Jeffirs says, "You're in store for plenty of show tunes and heartwarming moments."
You will not want to  miss out on this performance for bugs and humans alike, taking place from Nov. 16th through Nov. 20th.
Leave a Comment
About the Writer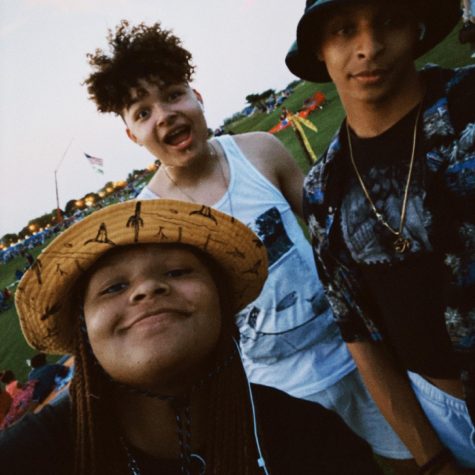 Rayne Branch, Sports Editor
Ayo! My name's Rayne "Rain" Branch, senior, Sports Editor.

I love to edit, make lil films, skateboard, and I love meeting new people. This is my 4th...