SENIOR GOODBYE: Rayne Branch
My senior year is nearing an end and I find myself reflecting on all the experiences and friends I've had over the years and how I won't be able to see them every morning at 7am. The good times, lessons learned, and creative outlets I was able to explore both with East Side News and in the Art Department as a whole are left for me to reflect on. 
My time at East has been filled with endless learning, and I have made memories that I will cherish forever. Although I haven't even processed that it's actually the end of this chapter in my life yet, I find myself thinking that I and seniors this year aren't quite finished growing. There are so many things to do in this life and we are still so young. 
During my time at Columbia Chicago, I will still learn, develop, and navigate new challenges and opportunities. East has taught me to face setbacks head on and celebrate the struggles, make new friends and shed old ones, as we all move to different paths, discover new passions and interests that shape who we are and who we want to be. And that's okay!
 Life is a such a beautiful journey, and it's full of twists and turns that can take you to unexpected places something I thought I'd never find in high school, so as I move forward, I remember to stay true to myself and my values, and don't be afraid to take risks and try new things. Embrace the unknown and trust that everything will work out in the end. And most importantly, never forget that you're capable of achieving great things and making a positive impact on the world around you even when you don't think so. 
I'm so proud of everything I've been able to accomplish during my time at East and I hope my fellow seniors are too. I can't wait to see what the future holds for us. Congratulations to all the free-spirits out there who made it through these 4 years and best of luck to the class of 2023 on your next adventure!
Sincerely,
Rayne Branch
p.s. And that's the Bengal Beat<3
Leave a Comment
About the Contributor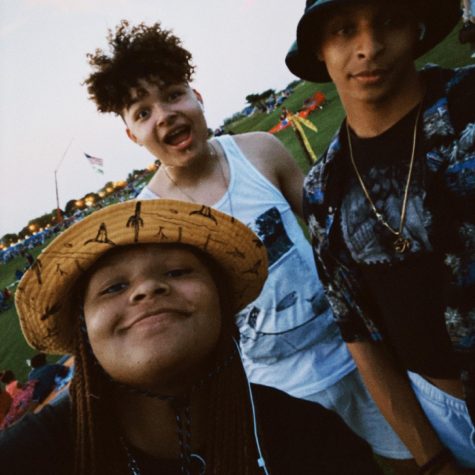 Rayne Branch, Sports Editor
Ayo! My name's Rayne "Rain" Branch, senior, Sports Editor.

I love to edit, make lil films, skateboard, and I love meeting new people. This is my 4th...