East sophomore revisits summer 2020 hypothesis on healthcare, non-healthcare workers willingness to take COVID-19 vaccine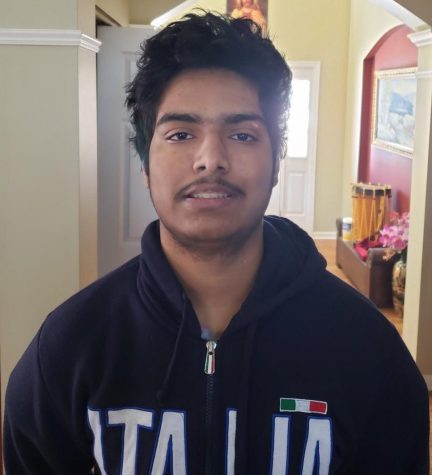 In the summer of 2020, COVID-19 cases soared, forcing people across the United States into their homes – all while holding out hope for a vaccine. 
With vaccines now being distributed to medical workers and some essential workers, sophomore Isaac Rodney has the chance to see if his hypothesis, from a June 2020 study he conducted on the willingness of healthcare and non-healthcare workers to take a COVID-19 vaccine, holds true. 
"My hypothesis was that a lot of [non-healthcare workers] wouldn't take a [COVID-19] vaccine due to the fact they might not know what's in it or the long term effects of the vaccine, compared to healthcare workers, who were more educated [about] the vaccine because they're the ones dealing with it, and would know whether or not to take it based on long term effects," Rodney said.
Rodney decided to put his hypothesis to the test and conducted his own study last summer. 
To find participants for his study, Rodney took to Facebook, family friends, and healthcare workers at his mother's workplace (a hospital).
Rodney said, "I began sending out the surveys through June and July. I ended the survey period around August, and I started the [research findings] document after that."
After 250 participants responded, Rodney found part of his initial hypothesis was incorrect based on his findings.
Rodney explains in his data analysis that "almost all the non-healthcare workers who took or will take the influenza vaccine this year will take the COVID 19 vaccine once available, but less than half of the healthcare workers said yes to the COVID 19 vaccine. The reasons were mostly because they were not sure of the safety and benefits of the vaccine."
However, some of Rodney's hypotheses proved correct.
In the survey of 250 people, Rodney found the majority of healthcare workers (47% of the 180 healthcare workers surveyed) who responded said they would take the vaccine. About 30% of healthcare workers surveyed said no, while about 22% said they were unsure. 
"A lot of them [healthcare workers] who took the flu vaccine decided in the end [they would] take the COVID vaccine when it comes out, especially due to the fact they believed it would help adverse reactions from happening," Rodney said.
As for non-healthcare workers, the majority (69% of 70 non-healthcare workers surveyed) said they would take the vaccine. Another 23% of non-healthcare workers said no they would not take the vaccine while about 9% were unsure.
However, much has changed since June of 2020.
There are now at least two major vaccines (Moderna and Pfizer) in distribution across the U.S., with around 31 million vaccine doses administered already, according to a regularly updated npr page on vaccine distribution throughout the United States.
Distribution is being scheduled now in some places for educators, the elderly, and some essential workers, as many schools begin to open up their doors once again to students – although school policy and vaccine distribution methods and efficiency varies from county to county. 
Rodney said he will most likely follow up with the participants of his study in the coming months to "see how many of them in the end decide to take it."
Rodney has a new hypothesis.
"I believe that a lot more people will decide they want to take the vaccine… I bet they'll know more of it and will decide to [take it]," Rodney said.
To find a place where vaccinations might be scheduled, check https://coronavirus.illinois.gov/s/vaccination-location.
Leave a Comment
About the Contributor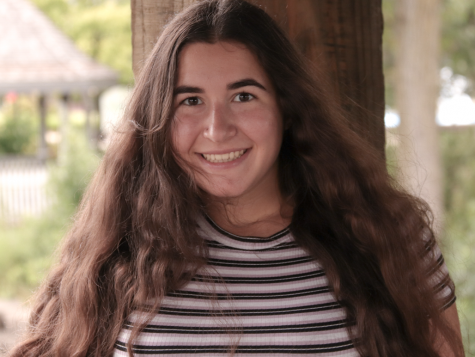 Laine Cibulskis, Editor-in-chief
Writing is one of my many passions. I'm a senior this year, and this is my second year as the Editor-in-chief of East Side News. I love exploring the happenings...