REVIEW: Selick returns with modern comedy
Have you ever heard the expression"face your inner demons"? You'd never have to think of it in a literal sense, but what if you did?
Meet our protagonist Kat, a troubled girl with a troubled past from surviving a car crash that left her orphaned, and then being cast into a foster home, a new school, and inevitably a juvenile detention center for a crime committed that is left to the interpretation of the audience. She's got two pesky demons on her trail as she is revealed to be a Hell Maiden and is tasked with summoning them from the demon world.
Wendell and Wild are two demon brothers who have been punished by their father Buffalo Belzer, to remain in the demon world and upkeep his hair, providing hair cream with magical elements in order to sprout the hair from his follicles.
The first 15 minutes of the film are packed with astounding visuals, showing a peek of the landscape envisioned by the director, Henry Selick, and created by a wonderful team of individuals helping to fuel the atmosphere needed in order to push the story forward. With Selick's return to the scene of stop motion, the dying art form has been able to come back into the spotlight it greatly deserves.
Wendell & Wild incorporates a multitude of forms of representation that are greatly needed in Hollywood and are equally, if not more important in children's film. Although the film is rated for individuals who are 13 years of age or older, it has elements that are more catered towards a demographic of young children; nevertheless, it includes jokes that will have older audiences entertained as well.
With that in mind, many find the storyline of Wendell & Wild to be lacking and point
out the fact that it moves rather quickly. But what many audience members tend to forget is that the film is intended for a much younger audience, resulting in a relaxed plot and a more straightforward storyline.
Seeing as the world around us has changed and modernized immensely, it is necessary for producers to keep these changes in mind when creating pieces of media due to its effect on of their audience.
Leave a Comment
About the Contributor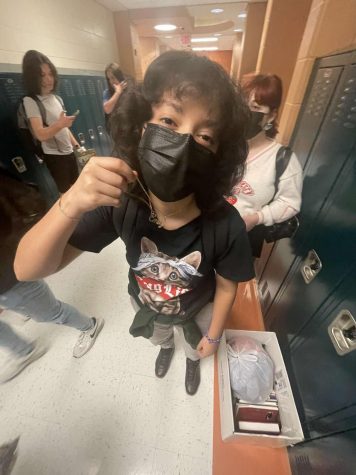 Emily Mendez, Staff Writer
Hello, my name is Emily Mendez. I'm a junior and this is my 3rd year in journalism. I enjoy reading, writing, and surprise surprise journalism. I love...