SPORTS: Senior Boys Volleyball Spotlight
Q: What's your name?
A: "Kendal Killins."
Q: Grade?
A: "Senior."
Q:Words you live by/ favorite quote?
A:"If it wouldn't matter in 5 years, then only spend 5 minutes on it."
Q: Most memorable game or practice this season?
A:The season hasn't started yet, but when I was in varsity last year, we won regionals against Lockport and that was a great moment for me [and my team]."
Q:Favorite Volleyball Player or team?
A:"Team USA." 
Q: Do you plan on playing volleyball in college? OR professionally?
A:"I plan to play at Clark University, I met the team last summer and all the coaches I'm excited [about it]."
Q: How did you get started playing volleyball ? 
A:"My parents put me in a whole bunch of sports when I was younger, but something was missing and then I found volleyball in 7th."
Q:What is your position?
A:"I play libero, people do underestimate this position a lot, it's very important."
Q:What lessons has the sport taught you?
A:"If you make a mistake just forget it, if you are not with your team then you won't win."
Q:What are you most looking forward to this season?
A:There's the Merits Tournament, an extremely popular tournament in the world of volleyball, it sets the tone for the rest of the season."
Q:Message to anyone looking to join the  volleyball team?
A:"Join honestly, don't worry if you don't make the team."
Leave a Comment
About the Contributor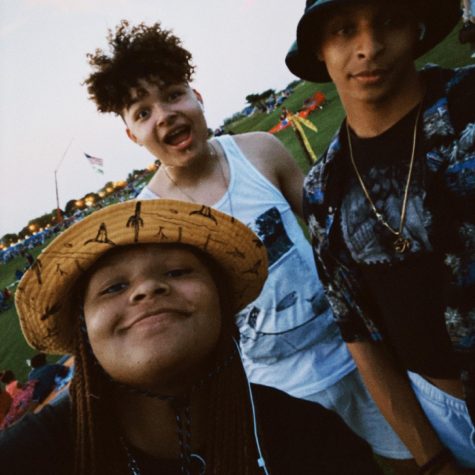 Rayne Branch, Sports Editor
Ayo! My name's Rayne "Rain" Branch, senior, Sports Editor.

I love to edit, make lil films, skateboard, and I love meeting new people. This is my 4th...