REVIEW: End to a horror saga
Our childhoods were filled with stories of the Boogeyman, the monster under our beds, the shadow lurking in the darkness, and a figment of a child's wildest dreams, but in 1974, the big screen brought Michael Myers to life. 
Haunting the nightmares of many, Michael Myers is a masked killer who stalked his younger sister for over forty years, spawning over twelve films. With Halloween just around the corner, Michael is back and ready to draw blood for one final time in "Halloween Ends". 
As I walked into Regal Cinema, I had high expectations but low ones at the same time as the last film in the franchise, Halloween Kills was an absolute creative mess. As the movie started, I eagerly anticipated all the excitement that was to come. This is the epic conclusion of Laurie Strode and Michael Myers' story. 
Upon viewing, I was surprised to discover that Halloween Ends was more than just a slasher flick; it was an exploration of grief, missed opportunities, and reversing past mistakes. As in the previous movies in the current series, the main characters, the Strodes, believed that Michael Myers had been stopped, so they chose to remain in Haddonfield, Illinois to begin a new chapter after years of unrest caused by Michael. The aftermath following the events in Halloween Kills is far worse than anyone could have imagined. As the film unfolds, there is a ghostly presence, like something is missing, and then the puzzle piece is revealed and Myer's infamous "doesn't ever die trope" comes to light expertly surprising people whose expectations were shaped by the previous film.
Halloween has also always been known for its original scores. The new movie didn't disappoint, with an updated soundtrack and a callback to old gems like John Carpenter's "The Main Theme". 
Director David Gordon Green brings a new terrifying vision to the "Halloween" world, by adding fresh elements to the formula with more blood, gore, and nostalgia, which are missing from many sequels nowadays. 
He included some Easter eggs from the previous films, such as Sebastian Bach's "Toccata and Fugue in D Minor," a classic villain theme, and in the opening credits an animation of pumpkins illustrating the cycle of evil. As new spooky pumpkins emerge from within the previous ones, it calls to the idea of fate and destiny that has been a hallmark of the series as a whole. It creates a feeling of evil when one sees it (or when one is seen by it). 
From the opening credits, I could feel my heart racing. Based on the reviews, I was a bit concerned. However, I am satisfied with the film after experiencing it for myself. I think the film represents everything I expected from a true continuation of the 1978 classic. From beginning to end, the cinematography is breathtaking and never loses its magic. For the first time since the original, Michael Myers feels like a force of nature; he is so removed from humanity that you never stop to think of him as a human, just a true boogeyman. When coupled with the caring and humane presence of the Strodes, his presence is unnerving. From the first lines of her performance, Jamie Lee Curtis captivates you and has you rooting for her. 
This film offers a unique look at John Carpenter's vision; re-examining every element for a new generation while also injecting some new twists, making it the perfect conclusion to a beloved cult classic.
Leave a Comment
About the Photographer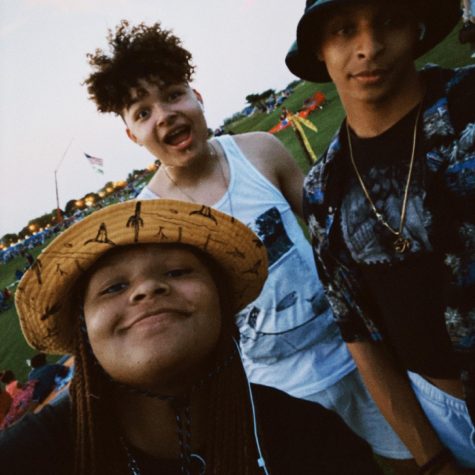 Rayne Branch, Sports Editor
Ayo! My name's Rayne "Rain" Branch, senior, Sports Editor.

I love to edit, make lil films, skateboard, and I love meeting new people. This is my 4th...