Bowling is up their alley: athletes strike competition
Girls Bowling has officially started, and the athletes are prepared to strike out this season.
Sophomore Hailey Bozych, who joined last year, averaged 236.5 in conference and placed first at the Joliet West Invite on Dec. 7, according to @PEHSGirlsBowling. This was a program first.
Bozych said, her goal this season is "to get better at spares, make state, and focus on hitting [the] mark."
Tryouts on Nov. 20 brought in new and returning bowlers.
"I want more girls to tryout and to help out the newcomers to become better at bowling," Bozych said.
"I'm looking forward to meeting new people and showing others what the sport of bowling is and how important it is to me," Bozych said.
Senior Maha Rizwan has been on the team since freshman year. She said, she "hopes to get a lot of team bonding" and to bowl "at least 200 [points] – to get all spares."
During the season, the girls meet at Bowlero nearly every day from 3 p.m. to – 4:30 p.m.
To join the team, it is not necessary to have a lot of experience.
"The head coach Bob Nelson, who knows the sport inside and out, always says it doesn't matter if you never bowled before. We can turn you into a bowler," Coach Dominic Del Rosario said.
However, like any sport, bowling is competitive and is not to be underestimated.
"People don't think bowling is a sport but an activity," Bozych said. "People just don't take it as seriously as other mainstream sports."
Del Rosario said, "People underestimate how athletic it really is and how there is a lot of technique involved."
While athletes in many sports must rely on a collective team effort for points, bowling athletes can rely on teammates for encouragement for each to gain points independently.
Competitive bowlers can also apply for college scholarships and is often considered a fast growing, high school sport.
Check the team's Twitter or the sports schedule on page seven of East Side News for upcoming matches and tournaments until Jan. 28. The IHSA finals will then be held.
Got spare time over break? Pin a date down to see a match.
About the Writer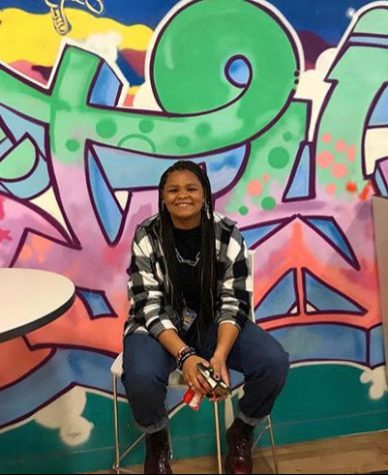 Rayne Branch, Staff Writer
heyy!! names is Rayne, pronounced "Rain."
I am a sophomore, and this is my 2nd year in ESN