Pep assembly brings together student body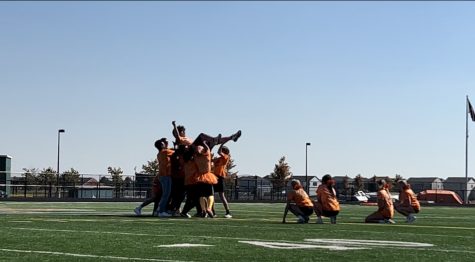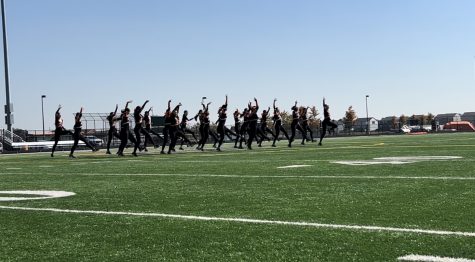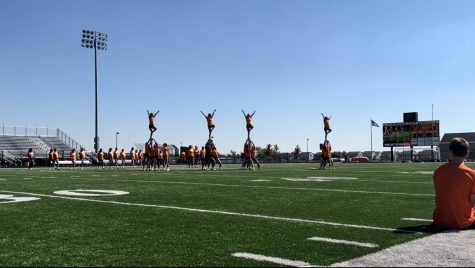 Plainfield East recently had its spirit week, where students dressed up for several themes. At the end of spirit week is the Pep Assembly. Organized by the student council, the pep assembly is a way to bring everyone together by mercilessly destroying your peers in various games. 
From organizer and teacher Karly Wagner, "The pep assembly is created to get students obviously involved in school and just have some spirit, and just bring us all together as a community." 
Freshman Camila Khatib expressed her opinion on the pep assembly, "I just really want to be involved with the school." This just shows the appeal of the pep assembly.
The first game played was a new one, Surf's Up. A newer game where you and your teammates lay on the ground while another one of your teammates "surfs" on a table top. The grade who ultimately won this event was the juniors, who later went on to lose to the teachers.
The second event was the hula hoop race. To play this game, you have to stand together and shimmy the hula hoop back and forth between your group. The grade group to win this game was again, the juniors. 
The third event was tug of war. This one doesn't really need an explanation. All the grades competed excellently, however the seniors took home the win in the end. They went on to be defeated by the teachers. 
The last and final event was musical chairs. Again, this one doesn't need an explanation. Every grade sent their best, but the seniors once again won the game. Senior winner, Jacob Langan said, "Winning again feels amazing. I did it for my people."
The pep assembly sparks school spirit in a fun and engaging way. After all of the competition, the juniors ended up reigning victorious.
Leave a Comment
About the Contributor
Sadie Hamilton
Hey! I'm Sadie. I'm a sophomore. This is my second year in journalism. I like reading and writing, and I love music :).