SENIOR GOODBYE: Jacob Langan
For the past four years, I have been heavily involved in the Plainfield East community from only being in Poetry Club my freshman year, to now being involved in six extracurriculars across Plainfield East and Wilco. 
Over these four years, I have done almost everything, from competing in culinary competitions at the regional and state levels, to creating and contributing to the Literary Magazine, and even creating the yearbook as an editor, which I am most well known for, and of course, written articles and helped film the East Side Morning Show for East Side News. This is my first, and unfortunately only year in ESN, and I have enjoyed every moment of it and have become a better writer from it. 
These past four years have been very dynamic, with many twists and turns along the way, and has been filled with many hidden surprises like being picked as a team leader during one of our pep assemblies, winning musical chairs twice, once last year against someone I liked and this year, and being nominated for homecoming court which was a big surprise for me. 
One of the biggest challenges throughout these four years was definitely online learning during the pandemic, as sitting in front of a screen for seven hours being unable to socialize with friends and not being able to go outside was hard for me, because I am a very social person and love the great outdoors. Many people would describe me as an incredibly helpful, and a strong leader, who is usually very happy and calm, even under pressure. This is shown through the many extracurricular activities I am involved in, and in the kitchen, which is where I spend a lot of my free time. I have always had a passion for cooking, as I have been cooking for more than ten years now, and I plan to continue my passion for cooking in college, where I will major in Culinary Arts.

It has been a wonderful four years here at Plainfield East, I have created lots of core memories that will last a lifetime. I will miss alot of things, from the energy of our student sections to the many clubs this school has to offer.

Lastly, I would like to thank everyone who has supported me through these four years, and helped me achieve my goals. Thank you, and goodbye. 
Leave a Comment
About the Contributor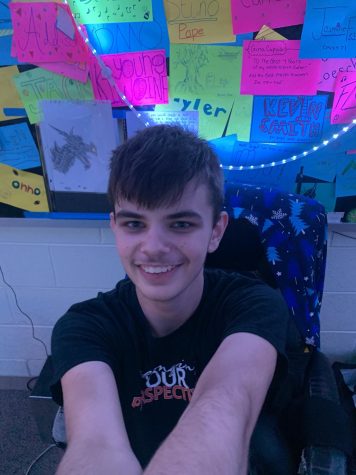 Jacob Langan, Staff Writer
Hello! I am Jacob Langan. I am a senior here and this is my first year with ESN. I am also involved in 3 other clubs, with those being Student Council,...