SENIOR TRIBUTE: Marcos Curtis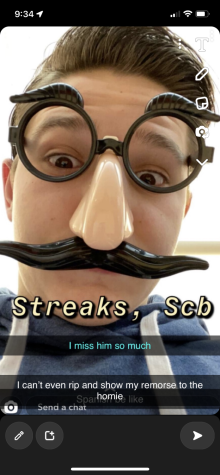 Fly high you are amazing!
Marcosss I miss you I can't believe you left me in this place I always miss our FaceTimes and bumping in the halls calling me shorty and making fun of me and my daily hug it really hurts but you always will have a special place in my heart no one can replace it😔🥺
It's funny how we became friends. Me and Marco actually disliked each other at first. He thought I was too serious about everything. I thought he didn't take things seriously and was just joking. Actually, though, we both needed to cross paths to learn from each other. I learned how to be more carefree and live life. Marco learned from me how I saw life. We became great friends. I remember the last conversation we had: Marco told me something that I still live by, "Never change Vivian, always be yourself. Don't change for anyone." Don't worry, Marco, I didn't. I miss you, Marco. Thank you for everything you did for me
Thanks for being a great friend and teammate, I always enjoyed being on the field with you, you were always a real one❤️
You were my best friend freshman year and I miss you everyday. Seen your family a couple times since you passed, and they're doing well. I hope you're at peace right now.
Although I didn't get to know Marcos very well, I feel his loss frequently. He will always be remembered as a valuable member of the class of 2023, and his absence will not go unnoticed. May his soul rest in peace.
I didn't know you at all but I can tell you were loved a lot by those around you. I am friends with your friends and I can see how much they care about you.
Always keep smiling up there for me.
Miss Marcos everyday of my life. We was supposed to go to a Bulls game (but then covid happened) Marcos was one of a very few people who I thought we would be friends for, for the rest of my life. So it really hits me hard because we were best friends. #LLM
Rest easy Marcos. You were a great friend to me and it's sad to see you gone
You were so silly and funny. Always so accepting and an amazing listener. I appreciate our friendship so much.
Marcos, my best friend. I miss and love you so much.
View Comments(1)