Justin Koszarek presents
Justin Koszarek
What will you present on at the Illinois Music Educators Conference?
The first session is titled 'Hands on Percussion for the Non-Percussion Educator aka 'How to drum.' The second session is titled 'What the FUGE?'
What did you do to qualify to present?
We had to submit a proposal based on what we wanted to cover in the session, catalog some information, put together a biography, resume, an outline, a topic seminar, and then submit all of that for approval and wait to hear.
Is it difficult to be selected to present?
I don't know if it's hard to get selected. There's 300 and some sessions going on, … I do know each session goes before either a person or a committee to be selected.
Do you know how many other teachers will be there?
We're hoping for about 100 people for both sessions, but it's open for anyone to go to any session if they so want to. We kind of do our own little marketing, but who shows up is who shows up.
Have you ever presented at IMEC before?
No, first time.
Would you present again?
My first clinic is a two part. It's the hands-on percussion one and has another part that I've already worked out for next year assuming that this year goes well. So, yes; I hope and plan to present next year.
About the Writer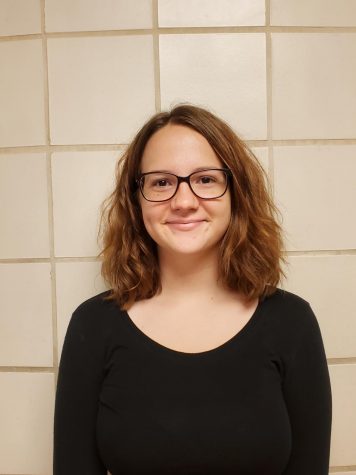 Amber Speer, Staff Writer
I'm a senior staff writer. I joined journalism this year because after high school I'm headed off the be a journalist for the Navy! Right now, I'm in tech...